CognitiveMAP™ Brain Profiling involves internationally-recognised standardised tests that BrainFit Studio uses to measure the brain fitness level of an individual. This first step in brain fitness training allows us to identify areas for improvement and to exploit key mental strengths for successful learning.
CognitiveMAP™ Brain Profiling evaluates an individual's cognitive skills in the 5 brain fitness systems of:
1) Attention and Memory
2) Visual processing
3) Auditory processing
4) Sensory-Motor processing
5) Social-Emotional functioning
These 5 systems are important because whether you are learning to play golf, play the piano or solve a Math problem, they form the foundation of our "engine for learning".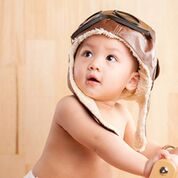 BrainFit® Baby (9 months to 3 years old)
The early years are a critical period of rapid brain development. Do you know that how your child will learn languages and Math later in school can be influenced by these early daily experiences? No, it is not about drilling ABCs or 123s right now. That is important but can come later. What is most important now is to help your child build the capacity to learn and absorb content.
BrainFit® Junior (3 to 6 years old)
The one and only of its kind, our unique and holistic BrainFit Junior™ programmesare adapted from our proven SMART™ programmes, which have successfully catered to school-aged children's learning needs. During the preschool years, many important learning foundations are laid down in the brain, based on your child's experiences. These foundations are the cornerstones for successful learning in the classroom in your child's later school years. Our BrainFit Junior™ programmes are especially designed to build these vital brain foundations, or brain fitness in preschoolers.
BrainFit® Scholar (6 to 18 years old)
Our highly successful BrainFit Scholar™ programmes aim to impart scholastic excellence while providing a rock solid foundation for life-long learning. The focus is on developing and enhancing the 5 critical Brain Pillars in students so that they will have a more efficient, enjoyable and easier learning experience. The programme is not modelled after a traditional tuition centre that focuses on scholastic subjects, nor is it a "motivational", "enrichment" or "lifestyle" workshop.