BrainFit® School Holiday Programmes
Upcoming School Holiday Programmes for 3 years old – 13 years old :
25th March 2019 – 29th March 2019  | Monday – Friday | 10am-1pm | 5 days
5th June 2019 – 7th June 2019 | Wednesday – Friday | 10am – 1pm | 3 days
14th August 2019 – 16th August 2019 | 10am -1pm | 3 days
26th November 2019 – 28th November 2019 | Wednesday – Friday | 10am – 1pm | 3 days 
18th December 2019 – 20th December 2019 | Wednesday – Friday | 10am – 1pm | 3 days
3 years old -5 years old in 1 group and 6 years old & above in another group.
Why choose BrainFit® School Holiday Programme?
There are 3 main reason why you should choose BrainFit® as your child's school holiday programme
1. BrainFit® School Holiday Programme offers an intensive cognitive brain training development that is scientifically proven able to boost your child's cognitive development. If parents are too busy to send their kids for this weekly programme, now parents can opt just to attend our intensive brain training that is fun and yet beneficial for your kids. 
2. Safety of the kids are our main priority, BrainFit® is located inside The Club@Bukit Utama that is guarded 24 hours by The Club own appointed Auxiliary Police (Polis Bantuan). They will rotate and come to BrainFit® centre in every 2 hours and their office is located inside The Club itself.
3. Free IVA-2 Test to evaluate visual and auditory attention and response control functioning worth RM120. This test is just for kids 5 years old and above. 
What we do in our School Holiday Programme?
There are 5 key areas that we will cover in everyday of the school holiday programme.
1. SMART® Moves
It's a gym-based exercise programme aimed at strengthening not only the physical abilities of the children, but also their sensory-motor and cognitive process. Students participate in age-appropriate and fun exercises in each SMSART Moves session.

The five key areas of sensory motor brain fitness strengthened during each SMART Moves session are:
1. Sensory Modulation - To improve alertness and attention ; To improve vestibular, tactile and proprioception functions.
2. Core Stability - To strengthen and coordinate core muscles around the trunk vital for stability.
3. Balance and Coordination - To improve balance, coordination, reaction times and body responses on unstable surfaces.
4. Body Schema & Motor Planning - To improve planning, thinking and execution of complex movements patterns.
5. Fine Motor Control - To strengthen and improve control of fine motor muscles in the arms and hands essential for efficient handwriting.
2. SMART® Vision
SMART Vision developed by BrainFit®, is an integrated gym-based and table-top exercise programme, aimed at strengthening visual spatial perception, directionality, eye control and eye-hand coordination in children. Strong visual skills are essential in helping students learn academic content effectively. Students participate in age-appropriate and fun exercises in each SMART Vision session.

The five key ares of visual brain fitness made stronger during each SMART Vision session are :
1. Sensory-Visual Modulation - To improve visual attention and response speed
2. Visual Tracking - To strengthen eye muscles and improve eye coordination for more efficient eye tracking and reading
3. Visual-Motor integration - To enhance eye-hand coordination, accuracy and speed for more efficient visual planning, copying and writing.
4. Visual Perception - To improve visual spatial perception and visualisation for greater ease in learning Math and understanding visual concepts
5. Visual Memory - to enhance the ability to retain visual information and to remember more and faster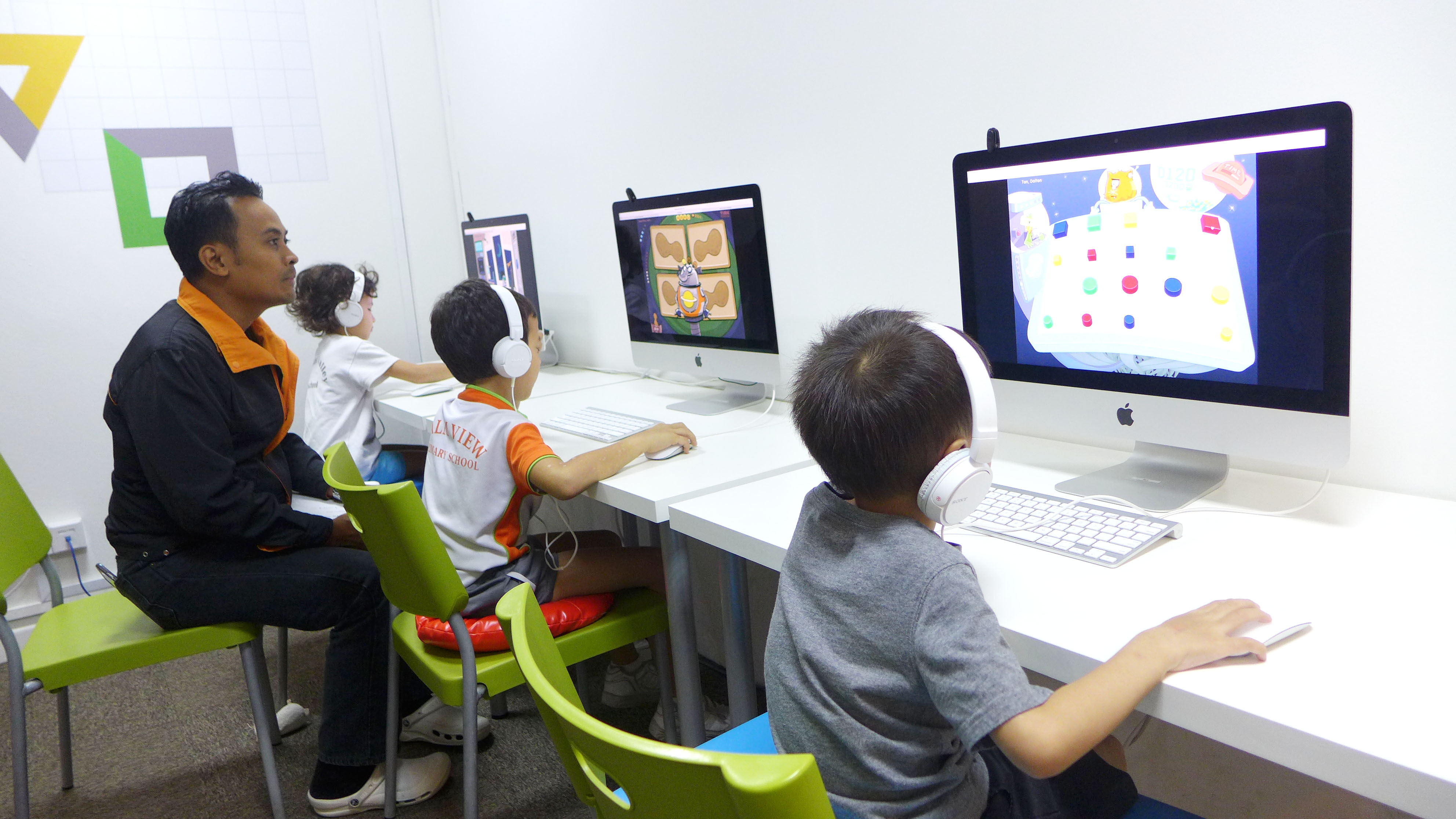 Students 3 years old - 6 years old will do a series of auditory activities with the trainer to : Improve phonemic awareness and phonics, to enhance vocabulary, to build fluency in reading, to increase comprehension, to sharpen auditory memory, to improve auditory processing and to enhance sequencing.

Students 6 years old - 13 years old uses our Fast ForWord family of products developed by Scientific Learning to accelerate auditory brain fitness. For more information on our Fast ForWard programme kindly click here https://www.scilearn.com/products/fast-forword.
4. SMART Focus (Memory)
In this part, we will be doing a series of memory activities to build attention and working memory brain fitness. Our focus are training short term memory, working memory, time on task and attention stamina.

For children 7 years old and above, we are using the Jungle Memory. Jungle Memory is an online adaptive brain fitness training programme that focuses on improving working memory. Students remember locations and spatial orientations of letters and words, as well as solve Math problems while getting a working memory work-out. In publishes research studies, Jungle Memory has been found to improve IQ, working memory and academic grades of students.

5. SMART EQ
Vital social-emotional brain fitness is strengthened through proven methodologies based on the successful Learned Optimism (USA) and Aussie Optimism (Australia) programmes. Through fun games, group discussions and role plays, the student learns and practices techniques and strategies to generate accurate, helpful positive thoughts, manage stressful situations or set-backs, regulate feelings, communicate effectively, build social skills and solve interpersonal problems. The result is a more resilient and happy child with a confident outlook in life.