Cheryl Chia - Founder and Research Director
Cheryl holds a Master Degree in Physiotherapy Studies (Paediatrics) from University of Queensland, Australia. She was awarded a full scholarship from KK Women's and Children's Hospital (Singapore) and was subsequently conferred membership in the Golden Key National Honour Society in recognition of outstanding scholastic achievement and excellence. Cheryl has more than 20 years of work experience, with over 4 years of clinical physiotherapy experience in KK Hospital where she held various responsibilities including being the overall co-ordinator for paediatric neurology physiotherapy. Cheryl was also part-time lecturer on Paediatric Physiotherapy at Nanyang Polytechnic.
She is also a mother to two little girls and an author of a book titled "Fit Brains Learn Better: A Chronicle of 12 years of Brain Fitness Training." Cheryl has keen interest in cognitive neuroscience (brain research on learning skills) and its applications. As the Founder of BrainFit®, Cheryl is widely recognised by industry peers and has presented in numerous international conferences related to brain fitness and intelligence development. Currently with 26 centres in Singapore, Malaysia, Indonesia, Philippines, Thailand and Turkey, BrainFit® focuses on helping children from birth to 18 years old develop a learning advantage through strengthening of their brain fitness and intelligence.
Frena Tan - Managing Director
In the beginning of 2003, Frena started teaching Math and English subject as a part time teacher for lower primary school when she was pursuing her Degree in Business Administration, at University of Technology Sydney. She started teaching full time English, Mathematics and Art after graduating for kids 3 years old - 12 years old. During the 5 years, she realised there are a lot of differences between every child. Some are very smart and fast learners while some are at the edge of failing their subjects. Because of this curiosity of differences, Frena found BrainFit® and finds the programme interesting and visited the Headquarters of BrainFit® which is located at Novena Singapore back at that time. She decided to take this programme back to Malaysia and opened its first centre at The Curve Mall, Petaling Jaya on August 2015. Ever since, it has been an amazing 4 years journey where she encountered a lot of successful stories of how BrainFit® can actually help in transforming kids' life.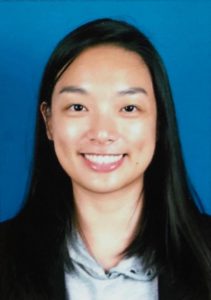 Dr. Athena Tan - Director
Dr Athena holds a Bachelor of Dental Surgery degree from the International Medical University(IMU). She is currently a full time dental associate in the private clinical setting in L&M Dental at Petaling Jaya, Selangor. She has great interest in treating and dealing with children. During her undergraduate studies, she has worked part time as a Science Instructor for 3 years in Kiddo Science enrichment centre, teaching and conducting science experiments for students aged 5-14 years old. Dr Athena believes in nurturing children since young because they are the future.
Norazlin - Senior BrainFit® Trainer
Norazlin holds a degree, Bachelor in Science (Human Development and Management) from University of Putra, Malaysia. She has more than 10 years of work experience, with 7 years background in teaching. Starting as a trainer in retail company with fully equipped in training method skill and also certified trainer from (HRDF) Pembangunan Sumber Manusia Berhad (Malaysia). Continuing pursuing career in education line as a Science Instructor in school for 5 years, has change her work experience and wants to deliver more. This is where the starting point is and she has a huge interest in Brain training. Her focus is on a different group or to help student individually, was the goal. It is a challenging experience but Brainfit has it all, in other words with the development, research and new approaches, cognitive training successfully helps children in many ways to have a smart brain.